200 Hours Yoga Teacher Training Course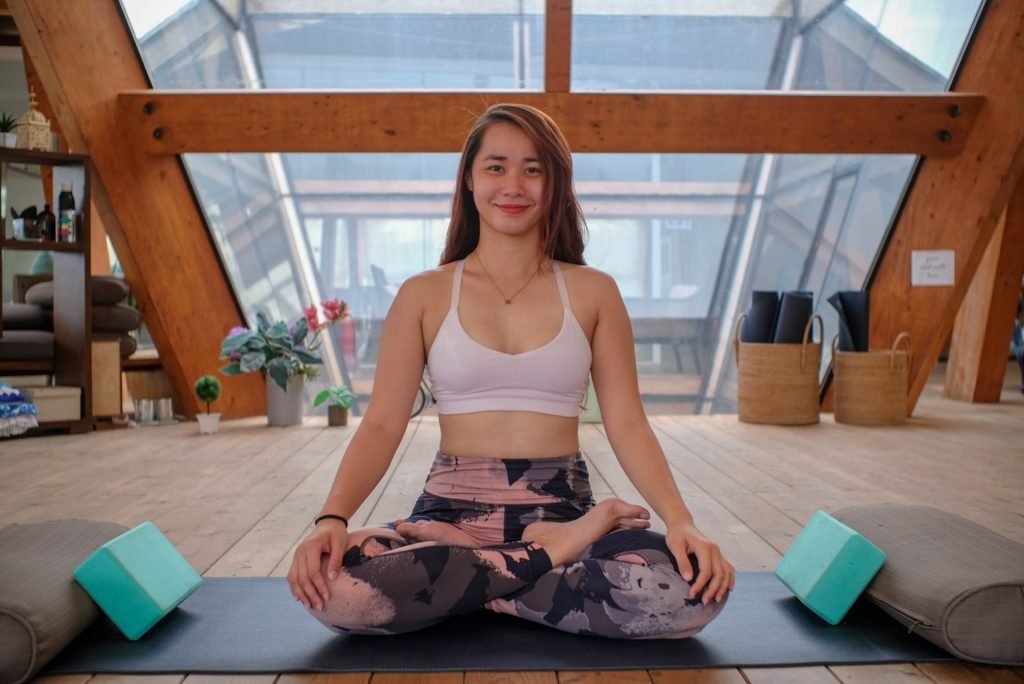 Parimukti Ethos

Parimukti Yoga is the path to freedom through realization of who we are. Using the teachings and practices of the yoga tradition we go on an exploitative journey to understanding the nature of our body, mind, and investigate the relationship between us and others. Gaining clarity about our conditioned beliefs allows us to live in freedom and joy.  
Teaching yoga is an art fueled by authenticity and creativity. Your personal practice and understandings that follow from that spark your inner teacher and sharing with others will come naturally and spontaneously. 
Parimukti acknowledges and emphasizes that every student and teacher has his or her own unique presence, energy, and teaching style. We provide an environment for your learning and practice process, where yoga will be presented and practiced in depth.
In our teacher training programs, we proceed from investigating the physical and energetic body to the mind.  We gain clarity about how we perceive ourselves, others and the world around us by doing asana, pranayama, meditation, contemplation and sharing. The Parimukti 200 hour Yin Yoga Teacher Training in Uluwatu, Ubud together with the Parimukti 300 hour Yin Yoga Teacher Training in  Uluwatu, Ubud is what gives you the foundational ground, connection and steadiness, enabling you to explore the endless possibilities of life. In our Yoga Therapy Training you will learn how to use yoga and meditation in an individual therapeutical setting. 
RYS 200 Registered Yin Yoga School RYS 300 Registered Yin Yoga School
>
Please note: the location of your training might be different than shown in the video
Philosophy of 200 Hours Yin Yoga Teacher Training 
Our 200hrs yin training is a hatha yoga teacher training, which means that we teach yoga as a philosophy to gain greater inside in ourselves. Above all we regard the training as a unique opportunity to make a transformative journey and learn about yoga and yourself deeply. Meditation is an important part of the training and at the end of the training we invite you to lead both an asana and a meditation class on your own.
At Parimukti we teach hatha yoga and support each teacher to create authentic sequences that fit the moment. We find it important that you learn the correct alignment of the postures and learn which sequence is appropriate at a given moment.  This can be influenced by the time of the day, the group of students, and off course your own experience. In the training the morning asana classes have more focus on alignment, strength, endurance and flexibility with a great sense of body and mind awareness. Sometimes the classes have a more dynamic character. The afternoons are more restorative with yin yoga and yoga nidra, or for example focus on a particular chakra. In terms of meditation we offer a variety of meditations such as silent sitting, movement meditations, heart meditations, and Buddhist meditations. Besides asana and meditation, practices like breath awareness, basic pranayama, kriyas (cleansing techniques), and mantras will be presented and practiced within the course from the very beginning. Also we acknowledge the different bodily and mental constitutions, by giving a brief introduction to Ayurveda.
An inspiration for us is TKV Krishnamacharya, the father of modern yoga, who cannot be identified by one style of yoga and indeed was a great proponent of doing what is right for the individual. The historical development of yoga will be studied and reflected upon. The Yoga Sutras of Patanjali will be discussed and related to our daily lifes. This foundation will give you experience and understanding of the yogic path.
Tirumalai Krishnamacharya (November 18, 1888 – February 28, 1989)
In this phase you will undergo a profound realignment and purification of the physical body, experiencing the results in your own energy. Starting from the most tangible in this 200 hours yin yoga training we will proceed to the most subtle in the 300 hours yin yoga training: from the physical body to the mind.
When you have accomplished this training with commitment and dedication, you will feel confident to share with others what you have learned through self-investigation and self-practice.
Course Curriculum

The curriculum presented in the 200 hours yin yoga training will give you a clear insight into the most relevant aspects of a hatha yoga practice in its broader approach.
PRACTISE Your practice is your foundation, your real teacher. In the training, you will commit to daily practicing asana, pranayama and meditation. Your practice will allow you to experience the effects on your body and mind. What you experience, you will understand. What you understand, you will be able to share with others.
ASANA You'll practise asana, pranayama techniques and different meditations 2-6 hours every day. Since a Parimukti training is demanding and challenging physically and mentally, we find it important to have a good balance between more dynamic physical practice and classes to restore and rejuvenate (yin, yoga nidra, restorative).
PRANAYAMA A variation of different pranayama techniques is integrated in our your daily practice. Consequently you will become familiar with key verbal instructions, function, benefits and contra-indications of the most important pranayamas. At the end of the program you will have integrated these practices and, thus, will be able to incorporate pranayama into your teaching, as well.
MEDITATION Meditation is a very important element of Parimukti trainings. In this 200 hours yin yoga teacher training Uluwatu & Ubud you'll develop an understanding of what meditation is and how it helps to gain insight into ourselves and our relationship with the world. You will be introduced to meditation techniques like silent sitting, movement meditation teacher training Uluwatu & Ubud, heart meditations, and buddhist meditations. Also, every student can choose to have a day in silence. This day you will receive teachings and practices silently, allowing yourself to observe your beliefs and thoughts more closely.
MANTRA You will be introduced to chanting mantras in a more classical setting (start/end of the class) as well as a more joyous setting in a kirtan evening. You will be chanting some of the most important mantras and understand by experience how sound can positively charge oneself and the environment.
ALlGNMENT You will have a daily alignment class, in which you learn the most important asana postures addressing their alignment. These classes include Sanskrit and English names, key verbal cues, function of the postures, basic hands-on adjustments, benefits and contra-indications. All types of asana are covered: standing, standing balancing, sitting poses (forward bends and twists) forward bends, supine, back bending, core awakening, arm balance and inversions.
PHYSICAL ANATOMY Proper understanding of anatomy is crucial for a yoga (asana) teacher. During this course you will study the functional applied anatomy of the major joints (knee joint, hip joint, shoulder joint, and spine), fundamental bones and basic muscles throughout the course. This will help you to understand and identify differences in students and corresponding needs.
YOGIC ANATOMY We will introduce you to different models of how the body is being perceived by the yoga tradition. Therefore we will discuss the chakras, nadis, kriyas, mudras, bandhas and koshas. This will help you to more fully understand the process and benefits of yoga.
YOGIC PHILOSOPHY You will gain insight into the evolution of yoga from the vedic to these modern times. We guide you in how to apply yoga philosophy in your yoga practice, your teachings, and most importantly, in your everyday life. The Yoga Sutras of Patanjali, with a particular focus on the 8 limbs of yoga, will be studied in depth.
AYURVEDA You will receive an introduction to the pillars of the science of Ayurveda. Yoga and Ayurveda are like inseparable siblings. The combination of these two sciences bring forth a system of healing, for physical and mental health and happiness.
ART OF TEACHING Teaching is a great medium to learn about yourself and others.  Therefore, you will be asked to work with the other students, in groups, on teaching assignments from the very beginning. Our teachers will give you practical tools and constructive feedback that will help you grow rapidly and confidently. The Art of Teaching classes are a great platform where you can integrate what you have learned in the alignment, anatomy and philosophy classes. Above all you will be invited and challenged to find yóur unique way of teaching a class.
EXTRA'S An intensive 200 hour yin yoga teacher training Uluwatu & Ubud is a deeply transforming experience for each individual student. Therefore, we offer in-depth guidance and equip you with many skills for the journey of discovering your own innate nature and truth. For students with special interests we offer a mentor program which gives you personal guidance throughout the training. Also, after the training we can help you to set up your own center and mentor you on your further growth. And last but not least. Studying and spending almost a month with like-minded people will certainly will support you in a sense of community, camaraderie, and friendship.
Daily Schedule
The training is intense with six full days per week, Sundays are your day off. Please find the schedule below. The timings might slightly change depending on the particular location and weather conditions. The day is scheduled in such a way that it allows enough time for rest and self-study.
07.00 – 09.00    Pranayama & Asana
09.00 – 10.00    Healthy vegetarian breakfast
10.00 – 11.15    Applied Anatomy
11.30 – 12.30    Alignment
12.30 – 03.00   Lunch and rest
03.00 – 04.15    Philosophy
04.30 – 06.00   Asana/Art of Teaching (alternate days)
06.00 – 07.00    Meditation
07.00 – 08.00   Dinner and rest
 Requirements
Preferably you have practiced yoga steadily for a minimum of 1 year with a teacher
If you are an absolute beginner we recommend you to join the yin

yoga teacher training

course Uluwatu & Ubud for a longer period of time, sometimes even repeating the course at nominal cost so that you pickup a strong foundation and in depth knowledge of yoga and understanding meditation as it works for yourself. It is our understanding that you will gain a deep understanding and knowledge, and even a certificate to teach, but the true body wisdom, empathy and experience can only come from a sustained practice. A longer leisurely course will create a powerful physical, mental and spiritual transformation in yourself
You are willing to make a commitment of 4 weeks of studying and practicing yoga in depth
You have a serious interest in both practicing and teaching yoga and meditation. You might discover your love for teaching after doing this in-depth study
You are looking for a life transforming experience and ready to work hard on self-growth
You are interested in understanding your body, your mind and your self and are willing to pay the price in discipline, sweat, and facing your own fears
You are willing to learn from fellow teachers and students as well as share your own wisdom
You want to study in a small group (max 15 students per class) to get maximum feedback from every teacher and make the training a personal journey above all.
We welcome students who are in reasonable physical health and no suffering form any major disease (no major conditions or allergies and not recovering from any serious surgeries or medical conditions
Students do an early morning practice Before the beginning of the morning session
To get all details of the upcoming trainings schedule and pricing Click Here
Qualifications

This 200 Hours Yin Yoga Teacher Training Uluwatu & Ubud will prepare you to introduce people to yoga with confidence. You'll have a solid foundation in asana, an feel confident to guide people using breath awareness, pranayama, mantras, meditation and relaxation. Most of all you'll have an understanding of what the Yoga path really is. Successfully graduated students are aware of their own unique presence, energy, message and teaching style. This program is registered with the American Yoga Alliance (YA), and meets the established standards. Completing our program will allow you to register with the Yoga Alliance as a RYT-200.
Testimonials
Schedule & Pricing

Click here to check the pricing and dates of all the upcoming courses.
If you still find yourself unable to make a decision or if you have a certain doubt or question in your mind
Write to us

and let us guide you in answering your questions
Our Locations (Click on the links below for more info)
 Arambol, Goa
Uluwatu & Ubud

Overview
RYS 200 hours Yoga Alliance Certified Yin Yoga Teacher Training Certification Course In Uluwatu & Ubud
·      Our upcoming dates for 200 Hours Yin Yoga Teacher Training Program in Uluwatu & Ubud
·       Date: Sunday 6th November 2017 Till Thursday 30th November 2017
·       Date: Tuesday 5th December 2017 Till Saturday 30th December 2017.
·       Date: Friday 5th January 2018 Till Tuesday 30th January 2018.
·       Date: Monday 5th February 2018 Till Friday 2 March 2018
·       Date: Monday 5th March 2018 Till Friday 30th March 2018.
·       Date: Thurday 5th April 2018 Till Monday 30th April 2018.
·       Date: Saturday 5th May 2018 Till Wednesday 30th May 2018.
Check Availability
Fill up the form below to check for available seats in the 200 Hours Yin Yoga Teacher Training Uluwatu & Ubud
[contact-form to='booking@parimukti.com' subject='Landing page form'][contact-field label='Name' type='name' required='1'/][contact-field label='Email' type='email' required='1'/][contact-field label='Course Interested in' type='select' options='Yoga TTC 200 Hrs,Yoga TTC 300 Hrs,Online Yoga Training 200 Hrs'/][contact-field label='Month Interested in' type='text'/][contact-field label='Comment' type='textarea' required='1'/][/contact-form]
To go to the booking page directly.
200 hrs RYS Registered 200 hours Yin Yoga Teacher Training in Uluwatu & Ubud